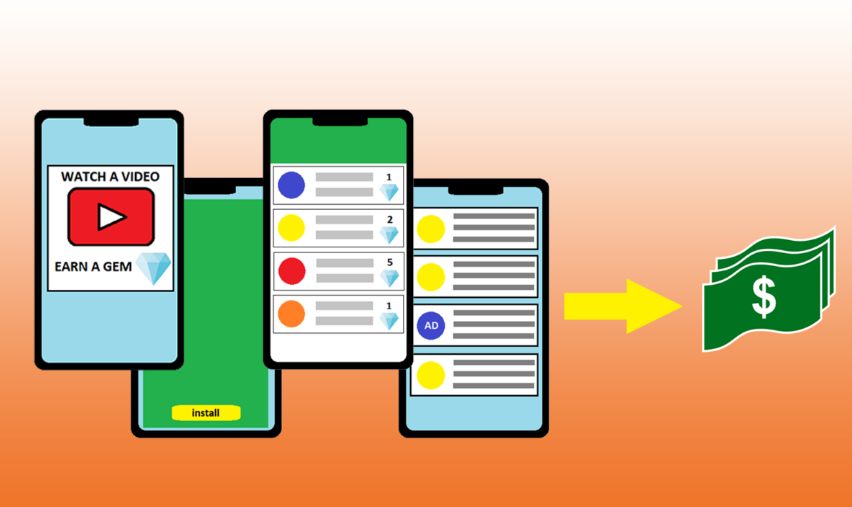 The mobile app market is growing, and marketing strategies are one of the causes for this. A professional App Developer Dubai can create functionality and flawless application that includes everything you require.
Each mobile app has a monetizing plan since, after all, the purpose of an app is to make money. When it comes to developing and managing mobile apps, several costs must be compensated by the money made.
There are other methods for creating profits and making a mobile app successful, but in-app purchases are the most important. This is how a lot of mobile apps on the Google Play Store and the Apple App Store make money.
You may quickly locate an Android app development firm that can create the app you desire. Over the last few months, the revenue earned by in-app purchases has steadily climbed. As a result, they have become the preferred option for all app developers.
However, do you understand what in-app purchases are and why they're so essential? Let's have a look.
In-App Purchases
Nowadays, just about everyone owns a mobile, but everyone utilizes different mobile apps. According to Google, the typical smartphone user has 35 apps downloaded. Users are more likely to purchase within a program as a result of this.
Purchasing commodities, services, or items while utilizing the app's functionalities is known as in-app payments. This strategy enables app owners and developers to distribute their programs for free and then charge customers later. These transactions can be done with a variety of methods, including debit and credit cards, digital wallets, and more.
After installing the software, the user is presented with additional features and upgrades that they can obtain or unlock by paying a fee. When a user purchases an item, product, or service in-app, the transaction is recorded as an in-app purchase. This technique allows app developers to generate cash even if their software is initially free.
This implies that your free app can earn you cash.
5 Aspects before you Choose IAP
When picking an IAP approach and putting it into an app, app owners must consider several factors. These may change based on the app's needs; nonetheless, below are a few general ideas for all types of apps.
1-Do not ever Compromise on User Experience
The importance of user experience is being emphasized all around the world, and it should never be compromised. To incorporate app purchases, you must never sacrifice the app's customer experience and must always keep it exceptional.
2-Offers Tailored to a Particular Demographic
If you're going to offer in-app payments to your customers, make sure your strategy is tailored to their needs and behaviors. You'll have little to no outcomes if you give them products that don't add to their experience in any manner.
3-Maintain Reasonable Rates
In every marketing, pricing is a critical aspect for any firm. The same is true for in-app purchases, where you must maintain prices low enough for everyone. If you've created a game or a mobile app, your charges must be affordable to all.
4-IAPs Should Never Be Made
Although we all know that IAP purchases are a terrific way to make money, a few marketers and app owners make them mandatory for customers to purchase. This is a massive blunder that will cause users to uninstall your game or app from their devices. IAPs must be profitable, but they should never be required.
5-Docan't be too pushy when it comes to marketing.
Knowing the mindset of your users or audience is more important than technical knowledge when it comes to advertising and income-generating. This suggests you shouldn't push the sales too hard. It's necessary to keep the purchasing options in front of the user or player, but you shouldn't press them too hard.
Wrapping Up!
It is a well-known truth that mobile apps generate big money. Specific mobile app strategies yield higher returns, and one of them, in-app purchases, is one of the best. Even though every in-app purchasing approach is distinct, the cash you produce can vary dramatically based on the specialty and business.
Whether you have a mobile app solution for the medical, online marketing, or automotive industries, your app can allow you to achieve your objectives more effectively.
Contact MisterSaad to design and develop the best mobile apps for you.