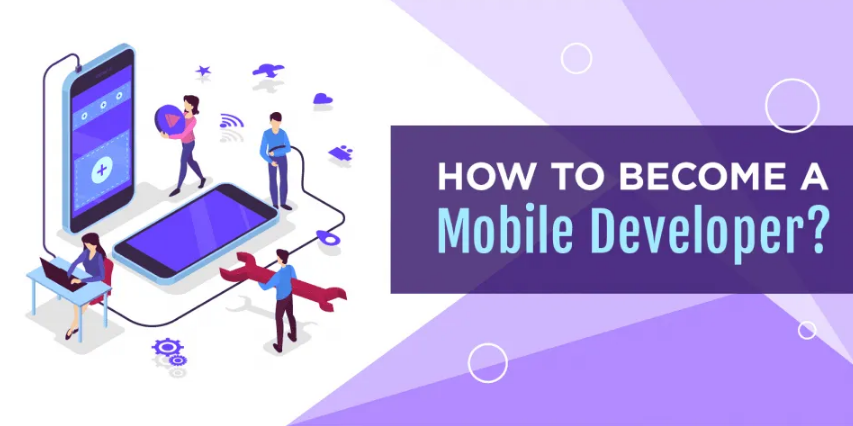 Do you know how to become an app developer with no experience (in your dream company as well!!)? Yes, all you have to do is work hard on the necessary skills and stick to a strategic plan. Companies do give particular experience to candidates over inexperienced candidates because it is easier for recruiters to presume that an experienced person will be familiar with the essential abilities and procedures.
While working experience, whether from an internship or a full-time job, is vital in obtaining a developer position, other variables like the correct skillset, hard work, consistency, and a variety of other factors always take precedence. Many people get hired by IT giants based on their ability and dedication, despite having no prior professional expertise in the app development field.
In this article, we will let you know about all those approaches and skill enhancement that will surely help you to become an App Developer in Dubai.
How to become a mobile app developer?
Steps to become a mobile app developer:
Choose One of the Major Platforms
Android and iOS, on the other hand, clearly dominate the mobile market. Although Windows 10 apps are still useful, it is not the most profitable platform. As a result, it would be prudent to begin your adventure with either iOS or Android apps.
One is a complete contrast to the other. You should think about which one you want to focus on. You can, of course, try to master everything, but this isn't suggested. It's preferable to focus on just one and then gradually broaden your scope to incorporate other app development platforms.
Learn Important Skills
To be a mobile app developer, one should know the required software development skills and knowledge.
Mastering the Coding Skills
Once you have chosen your platform, the next one you need to do is learn its core concepts.
For iOS,
Swift or Objective-C will be required. But how to become an app developer with no experience?
The iOS Developer Library, which is well-documented, is available from Apple. There are numerous courses and videos available to assist you in learning to code.
For Android,
You'll need to know Java or Kotlin to create apps for the Android platform. An introduction to the programming language Java is required for individuals who are unfamiliar with it. Google's Android Developer Library is the best place to start. These are well-documented and come with a comprehensive collection of training resources.
Using Mobile App Development Software
Using mobile development tools as an alternative to designing an app for your own product is another option. You don't even need to know how to code, and there are generally thousands of templates to get you started.
Practice Your Skills
Knowing how to code is only the first step in creating an app. Writing and practicing clean code and documentation yields the best results. This is how to become a hybrid mobile app developer.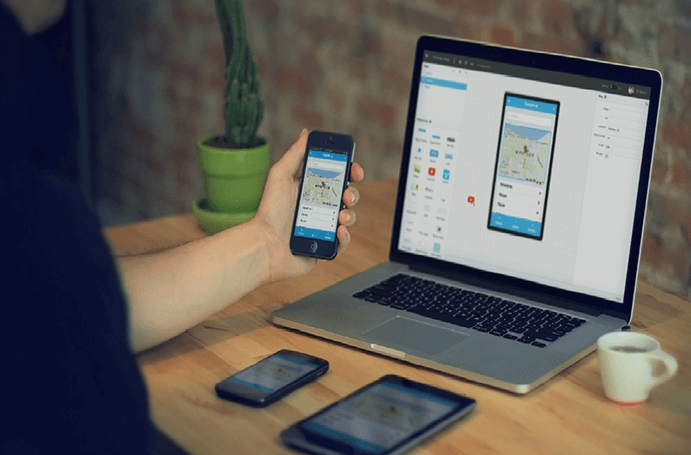 Develop an App Idea
Begin by coming up with an app concept. Discover the issues that people face on a daily basis. Make a list of them and choose the one that makes the most sense. And once you've made your decision, start planning your app.
Lay Out the Details of the App
Another key consideration while creating a protocol is to ensure that your app is simple to comprehend. Users should be able to figure out how to navigate without looking at other pages. Furthermore, you must learn how to use the app's capabilities. If you want your consumers to stick around, you must create an amazing user interface.
III. Collaborate or Hire the People You Need
It's probable that you won't be able to construct the entire program by yourself when you first start. For example, you may be an expert coder but lack design skills. It's preferable to get the assistance of someone who is already an expert in the field.
Test Your App
After you've finished developing the app, you'll need to move on to testing. In the first version of any software, bugs are unavoidable.
You can get your pals to download the app and play with it. They can let you know if they see any problems. The feedback will assist you in determining which features of an app work and which do not.
What Do Mobile App Developers Do?
An app developer is a computer software engineer who creates, tests, and programs apps for computers, smartphones, and tablets. These programmers usually work in groups and come up with concepts and ideas for the general public or for specific client requirements.
App developers are familiar with coding languages and how to apply them, and they may collaborate on projects with visual artists, data scientists, and other software professionals. They also test the product and correct any bugs that are discovered before it is released.
FAQs
How do I become a beginner app developer?
Background training and expertise for mobile app developers are essential. To work as a mobile developer, you must have experience with software development. Earning an associate's or bachelor's degree in computer science or a related field could help you improve these talents.
How do I become a software developer with no experience?
Have a portfolio ready. …
Have some references ready. …
Show your non-technical skills. …
Make sure you understand the basic concepts for interviews. …
Be willing to shotgun applications.
Can a beginner develop an app?
A beginner can create an app if they have access to the necessary technological abilities. There is a method to make your vision a reality, whether you master these talents yourself or hire someone to do it for you.
Conclusion
The services are designed for customers who already have a wonderful website that they wish to convert. If you don't have anything right now, we hope this post has steered you in the right way and inspired you to start. Even though it takes a lot of time and effort, developing apps can be quite rewarding, and we wish you the best of luck!
Even better – now you know how to become a Freelance App Developer Dubai.