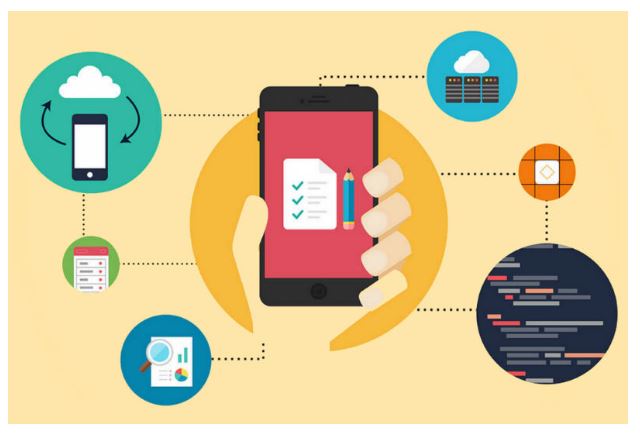 App development is what people are talking about everywhere. Ask any business (small or big) about what they are up to nowadays and you will hear them all say the same thing that they are getting an application developed for their business. It's safe to say at the moment that people are focusing more on app development than web development. The reason is that the mobile users out there are growing in number with each passing day. But, don't worry if you don't have an application. You can hire a reputable Mobile App Developer Dubai today and get the development started.
The Type of Application You Should Get Developed:
There are different types of mobile applications and this is where you will get stuck. If you are new to app development, it can be difficult for you to pick the right type. However, the one we recommend is "Native" and that's what we are going to talk about here.
What Is Native App Development?
Unlike web applications, native apps don't run in a browser. People have to download such applications from specific platforms like from the Apple Store or Google Playstore. Also, this kind of application development is different from the other development technologies and it requires special skills.
You don't need to worry about the behavior of the browser in this case and you don't even have to concern about its capabilities. All you have to do is to use the native features of mobile OS and that's it! It will be more than enough to deliver the best user experience to your customers.
The Benefits of Native App Development:
There are several benefits of getting a native application developed for your business. Ask any mobile application developer whether native apps are better or hybrid ones are better. They will tell you the same thing as we do that native app development is a better option to choose from.
1. Better Performing Apps:
The biggest benefit of getting a native app developed is that these apps give better performance. These apps don't depend on plugins or WebViews and are directly in contact with the APIs. This is why their performance is way better than the other types of applications.
2.

Consistency In Look And Feel:
Native applications are developed with the help of native SDKs and this way their UIs are better as they give a consistent look and feel. This is important for good user experience. When the look of an application is consistent, people find it easier to use.
3.

Access to New Features:
These apps can have access to all the new Android and iOS features immediately. On the other hand, web technologies don't get to enjoy this benefit because they don't use the APIs directly.
Moreover, when it comes to the hybrid apps, these apps need a plugin for the support first and then they can access and use the features.
4.

Better Compliance With the Guidelines of the App Store:
Due to the architecture, these apps better comply with the guidelines of the app store and this is another major reason that explains why you should go for this type of app development.
In simpler words, if you want a future proof application, get a native one developed and then see the results on your own. These apps are more durable.
5.

Easy to Use:
Native mobile apps are simple and easy to use, unlike other types and technologies. When there's no web involved and when people get an application directly from the play store, they start liking it better.
In other words, if you want a large number of users, you need to opt for native app development. These apps are easy because they don't make people wait to load and their overall structure is better and more attractive too.
Conclusion:
We hope that you have attained all this concept of native app development and why we think you should go for it. Now, look for an expert Freelance App Developer Dubai and get your business application. This will make your brand future bright.